Back to School with Bernedoodles" PUPPY PROMO!!!
Mark your calendar and come meet our adorable Mini Bernedoodles!!
🐾Sunshine Doodles PUPPY PLAYDATES🐾
Sunshine Doodles is offering a never before 20% off discount through the rest of September on our BEAUTIFUL MINI BERNEDOODLES!
Q) Why the Bernedoodle Puppy Promo?? A) WORD OF MOUTH Advertisement.  At least 90% of our new Goldendoodle families come from word of mouth (that's you guys)! Our goal is to get our adorable Mini Berne's into your homes, as satisfied families are our most valuable form of advertisement, and that's exactly what we need for our Bernes now. So win win right?!
To our current Goldendoodle families, we have witnessed firsthand the beautiful, special bond between our Goldendoodles & Bernedoodles, and firmly believe there is no better playmate/doodle sibling for one another 💞 We need you to experience this joy and get the word out for us📢, so we're hoping this one time huge discount will entice you to make the leap!
There are MANY advantages to adopting a 2nd dog/playmate for your pup, but just to name a couple:
They can keep each other company when their humans leave the house, thus easing loneliness and separation anxiety.
Both dogs will be able to entertain each other and get their much needed exercise together, keeping them young & healthy!
Cookie X Romeo Mini Bernedoodles: Our adorable, and oh-so-sweet, multi gen Bernedoodle stud Romeo, was bred to our gorgeous, smaller moyen Parti Poodle Cookie, for a uniquely colorful litter of multigen Mini Bernedoodles, with perfect, non-shedding, hypoallergenic, loose to medium curled coats ❤  These pups are expected to mature to approximately 30lbs, and 17-18" to the withers.  Cookie's puppies will be ready for their forever homes the week of September 23rd (PERFECT potty training weather)! The adoption fee for these Mini Bernedoodle puppies from Sunshine Doodles is $3400 for bi-color and $3800 for tri-color.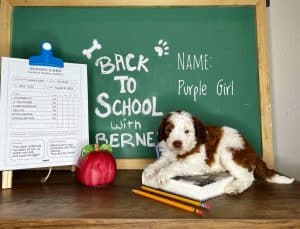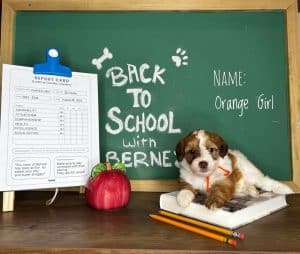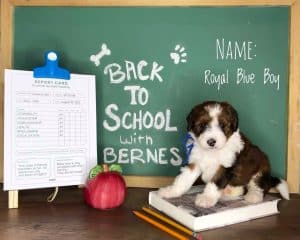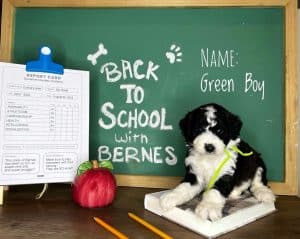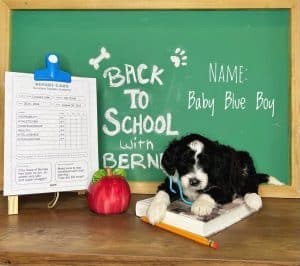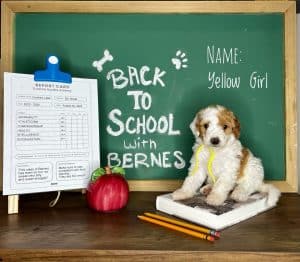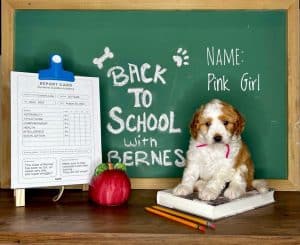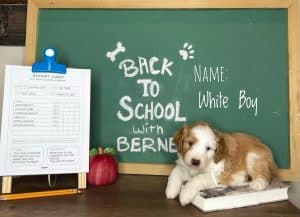 Pheenie x Bentley Teddy Bear Mini-Goldendoodles: Our beautiful F1B Mini Goldendoodle Pheenie, was bred to our happy-go-lucky F1 Teddy Bear Mini Goldendoodle Bentley, for an adorable litter of non-shedding, hypoallergenic, F2B Teddy Bear Mini Goldendoodle puppies!  We estimate that these pups will grow to be approximately 30lbs and stand approximately 18″ to the withers at full maturity. These puppies coats will range from the gentle curls to medium curls, and their colors from honey & cream, to golden shades, to the adorable partis!  The adoption fee for these F2B Teddy Bear Mini-Goldendoodles from Sunshine Doodles is $2,500. These precious doodles will be ready for their forever homes 10/21/2023.
Please click on the link below to fill out our puppy application.
PayPal Puppy Deposit Item#SDDEP01 US $350.00 + $10.00 PayPal Service fee = $360.00
Puppy Deposits are also accepted through Zelle in your on-line banking app. Over 400 financial institutions have Zelle and it is absolutely free. To see if your bank offers Zelle just go into your secured on-line banking and look under the option titled "Transfer".